What is ECAMET?
The Alliance aims to reduce medication errors and promote, at European and national levels, the implementation of comprehensive electronic traceability systems in hospital settings
Medication errors are a common cause of harm to patients in acute care settings and can include prescribing, preparation, dispensing and administration mistakes. These errors can lead to no harm, may be minor or range to major errors which can result in morbidity, mortality and poor quality of life for the patient, lack of efficacy of medication, suboptimal patient adherence and poor patient experience. In turn, these may have significant health and economic consequences, including the increased use of health services, preventable medication-related hospital admissions and death. High workloads and lack of health care personnel contribute to 23% of medication errors.
The WHO estimates the annual cost of medication errors at $42 billion USD annually.
In Spain, the 'Patient Safety Strategy in the National Health System. 2015-2020 period' estimates the cost of medication errors around €2 billion euros (representing 3% of the total National Healthcare expenditure).
Medication and Patient Harm
Medication errors (MEs) are a common cause of harm to patients in acute care settings
In Europe according to the EMA the ME rate in the hospital setting varies between 0.3% and 9.1% at prescription and between 1.6% and 2.1% at the dispensing stage. 1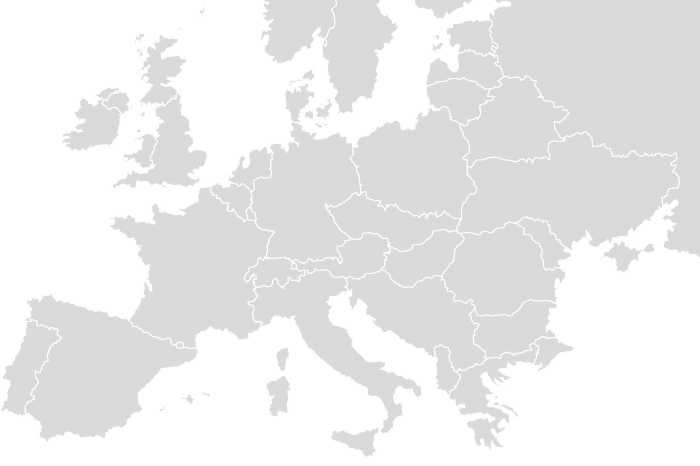 Medication errors constitute the highest adverse events in hospitals, not only in terms of number, but as well in morbidity and mortality.
Despite the lack of European data, there is a high variability across the 27 Member States in terms of risk of suffering one medication error in acute care settings. Significant imbalances in terms of health care professionals quality and quantity (in particular pharmacy and nursing profession) and IT infrastructure are the main drivers of variability.
If any type of error occurs and reaches the patient, the harm incurred is considered preventable
Medication errors in a hospital setting are preventable. According to the WHO, all medication errors are potentially preventable. In Spain, 42.8% of adverse effects are deemed preventable.
Clinical evidence shows that the introduction of traceability systems in hospitals would allow a significant reduction in medication errors, as well as improve the efficiency and quality of care of nursing staff. An overall reduction of 58% was recorded in the Boston metanalysis.5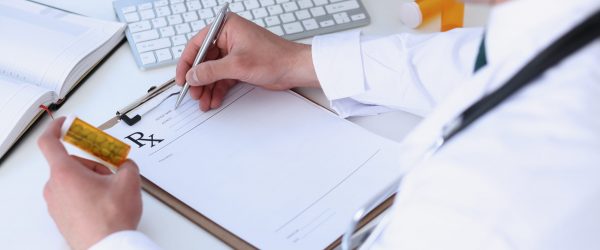 Physician/Prescription Errors
According to a summary of studies published in the New England Journal of Medicine showed that 39% of errors occurred at this stage of the prescription fulfilment journey. This was reduced to 18% with the introduction of IT systems (a 55% reduction).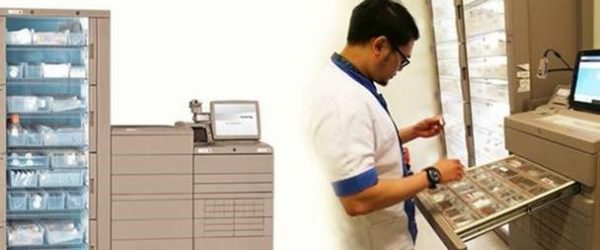 Pharmacist/Dispensing Preparation
Dispensing errors were recorded as 11% of all serious medication errors which reduced to 4% when bar code scanning was introduced (a 67% reduction).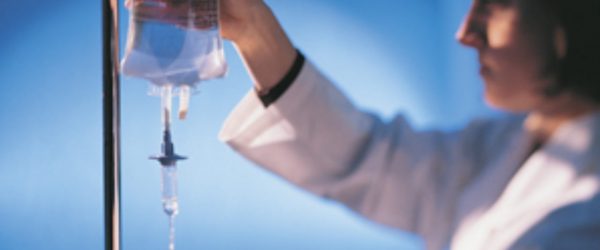 Medications on Wards/Administration
Administration errors were recorded as 39% of all serious medication errors which reduced 19%. With bar code eMAR a 51% reduction was achieved.
ECAMET Patient Safety Project
The European Collaborative Action on Medication Errors and Traceability (ECAMET) is a patient safety initiative developed by a group of health professionals and stakeholders. The full scoping document of the project can be found here. They are working together to tackle the issue of medication errors through the implementation of a Pan-European survey which will act as a catalyst to identify best practices and thus stimulate innovation in the hospital setting via proven digital processes and internal dynamic behavioural changes.
The ECAMET Alliance includes patient safety groups, scientific organisations as well as health care professionals who can have a direct impact on supporting solutions, such as hospital pharmacists and IT managers.
The Alliance is firmly resolved to significantly reduce medication errors and promote, at European and national levels, the implementation of comprehensive electronic traceability systems in the hospital settings, being a vigilant body to support European and national initiatives aimed at protecting and promoting patient safety in the EU.
The role of medication traceability in preventing such errors in acute care settings is critical. Medication traceability includes the following concepts.
Automated storage and electronic dispensing cabinets systems
e-Prescription and e-preparation systems
Electronic scanning systems, such as barcoded medication administration (BCMA)
Smart pumps
Full connectivity of systems in the acute care setting
Technology to prevent medication errors6
ADC, automated dispensing cabinet; AE, adverse event; CPOE, computerised prescriber order entry; EHR, electronic health record; GAT, gap analysis tool; GEDSA, Global Enteral Device Supplier Association; IV, intravenous; OR, operating room; MAR, medication administration record; PN, parental nutrition
| | |
| --- | --- |
| A fully integrated CPOE system includes the capability to build medication safety alerts and clinical decision rules. It should directly interfere with laboratory system and pharmacy, list drug-drug and drug-disease interations, and offer clinical decision support. | ADCs are robust, point-of-use dispensing systems. ADCs should be integrated with the health care facility's information system and directly interface with the pharmacy system. In addition, ADCs must be able to use barcoding technology for the restocking process to prevent medication errors. |
| Barcode-enabled point-of-care systems are designed to detect medication errors during medication distribution and/or administration. Using a barcode scanner to scan barcodes on a medication and a patient's wristband, users can verify and record all drugs administered to the patient. | A "robust" pharmacy order entry system is fully interfaced with a CPOE system and must be able to produce medication safety alerts, directly interface with a health care facility's information systems, and generate a computerised MAR to be used by nurses while they administer medications. |
| "Smart" infusion pump systems allow users to enter drug infusion protocols into a drug library with predefined dose limits. If a dose is programmed outside established limits or clinical parameters, the pump halts or sounds an alarm. Some pumps can integrate patient monitoring and other patient parameters. | IV workflow technology combines software and automated pharmacy workflow technology for compounding sterile products. It receives dose information from health IT systems and uses robotics, gravimetric analysis, and barcode scanning with video technology or digital images. Some systems can generate drug-specific administration notes and labels for point-of-care scanning by nurses. |
Three areas where the risks of patient harm are higher due to high risk patients and high-risk medication distribution and administration:
Intensive Care Units
(adults and paediatrics)
IV medications in hospital wards
The ECAMET will provide a firm basis for continual improvement processes to enhance medication safety in hospitals by
Creating awareness of the importance of medication patient safety in acute care settings
Calling EU institutions and Member States to promote regulations and guidelines on medication traceability to prevent medication errors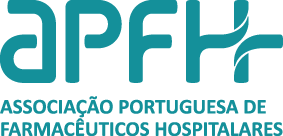 Relevant Publications and Newsroom
Ref 1 EMA 2013 https://www.ema.europa.eu/en/documents/presentation/presentation-operational-definition-medication-error-european-union-reporting-requirements-thomas_en.pdf
Ref 2 Elliott R, Camacho E, Campbell F, Jankovic D, Martyn St James M, Kaltenthaler E, Wong R, Sculpher M, Faria R, (2018). Prevalence and Economic Burden of Medication Errors in The NHS in England. Rapid evidence synthesis and economic analysis of the prevalence and burden of medication error in the UK. Policy Research Unit in Economic Evaluation of Health and Care Interventions. Universities of Sheffield and York.
Ref 3 https://www.seguridaddelpaciente.es/resources/contenidos/castellano/2006/ENEAS.pdf
Ref 4 https://www.seguridaddelpaciente.es/resources/documentos/2015/Spanish-Patient-Safety-Stratregy-2015-2020.pdf
Ref 5 Effect of Bar-Code Technology on the Safety of Medication Administration. Summary from Boston Poon E. G. et al New England Journal of medicines 2010 362:1698-1707.
Ref 6 https://www.pharmacypracticenews.com/download/MedErrors_PPNSE1220_WM.pdf