Assessment of the implementation of safe medication practices in Intensive Care Units
Medication errors are a major cause of morbidity in critically ill patients. In Spain, in the SYREC study, which was carried out in 79 Intensive Care Units (ICUs), medication errors were the most frequent non-injury incident (31.2%) and the cause of 11.6% of the adverse events recorded.
Launch of the ECAMET pan-European survey to help lay the foundation for enhanced patient safety practices across Europe
Medication errors constitute the highest adverse events in hospitals, not only in terms of number, but as well in morbidity and mortality. If any type of error occurs and reaches the patient, the harm incurred is considered preventable.
After a full year of intense work, the EAASM has launched an important patient safety medication error and traceability pan-European survey. It can be completed in either English, German, Portuguese, French or Italian.
This study is being conducted by Ipsos Mori on behalf of the ECAMET Alliance, the results of which will be used to raise awareness and share best practices. This will help support advocacy for enhanced hospital traceability systems and processes which will ultimately contribute to the reduction of medication errors and thus enhance patient safety.
The survey has been sent to hospital pharmacists in a number European countries (12 in total) and we are very grateful for the support of a number of other Hospital Pharmacy Associations such as France, Italy, Portugal, Spain, the UK and Switzerland.
The final reports will include the ability to analyse the outputs from an inter and intra country perspective using an interactive e-platform.
The EAASM intends to present the survey findings in the Autumn through a high-level roundtable event, which will bring together EU and international authorities as well as a wide range of health stakeholders.
If you would like further information, please do not hesitate to contact us.
Detect Adverse Events and Medication Errors Using Technology
Technology has changed the practice of pharmacy. Many systems are now part of an ever-increasingly interfaced or integrated health care system allowing the electronic exchange of prescriptions from electronic health records (EHRs) to the pharmacy information system and bidirectional data exchange for many items, such as lab results and test information. With meaningful use of automated distribution cabinet databases, EHR efforts, electronic data exchange, and smart pump technology, the availability of data to use for addressing and preventing adverse medication events has grown. Use of these systems has allowed a data-rich environment to store and retrieve reporting. Mining data is becoming easier and can be used as a tool to identify adverse medication events or potential events.
Description of pharmacists' reported interventions to prevent prescribing errors among in hospital inpatients: a cross sectional retrospective study
Prescribing errors (PEs) are a common cause of morbidity and mortality, both in community practice and in hospitals. Pharmacists have an essential role in minimizing and preventing PEs, thus, there is a need to document the nature of pharmacists' interventions to prevent PEs. The purpose of this study was to describe reported interventions conducted by pharmacists to prevent or minimize PEs in a tertiary care hospital.
Optimizing smart infusion pump safety with DERS
Many medication errors can be prevented through safe medication practices; however, sometimes these errors — including those involving "smart" infusion pumps — are caused by a combination of human and technical risk factors, including fatigue, distraction, and drug library overrides, deficiencies or misuse.
Medication Administration Errors
Medication errors have been a key target for improving safety since Bates and colleagues' reports in the 1990s characterized the frequency of adverse drug events (ADEs) and the relationship between medication errors and ADEs in hospitalized patients. As described in related primers on medication errors and adverse drug events and on the pharmacist's role in medication safety, the medication-use process is highly complex with many steps and risk points for error. This primer will focus on nurse-related medication administration errors.
Germany passes law to fund hospitals by 3 billion euros

The Federal Social Security Office of the German government has recently passed a law setting out a
hospital future fund totalling 3 billion euros
from the liquidity reserve of the health fund. The funds will be made available to the liquidity reserve by the federal government by the first bank working day in 2021.
Of particular relevance to the ECAMET project is the Section 19 – Eligible projects point 5, where it states "the establishment of end-to-end digital medication management to increase drug therapy safety, which provides information on all drug-related treatments across the entire treatment process in the hospital. These facilities also include robot-based actuation systems for dispensing medication"
The EAASM is very pleased with this government initiative, as the introduction of medication traceability systems greatly enhances patient safety, increases hospital efficiency whilst reducing the burden on hospital staff from manual systems which in themselves can introduce increased likelihood of errors. With 40% of nursing time spent on administrative and non health care activities1 automation can dramatically reduce manual documentation as well as the number of steps required.
Ref 1 Alianza multidisciplinar frente a los errores en la medicación del paciente hospitalizado en España como buena practica científica [Multidisciplinary alliance against errors in hospitalised patients in Spain as good scientific practice] Herranz, A, and others. Madrid: Carlos III Health Institute, 2019. V Congress on Bioethics.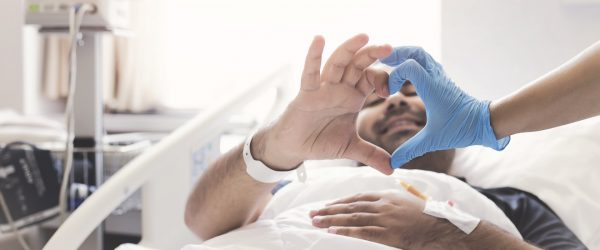 One webinar (free) occuring on 21st Jan in the USA, organised by ISMP
Other interesting articles on medication errors, mainly in dispensing